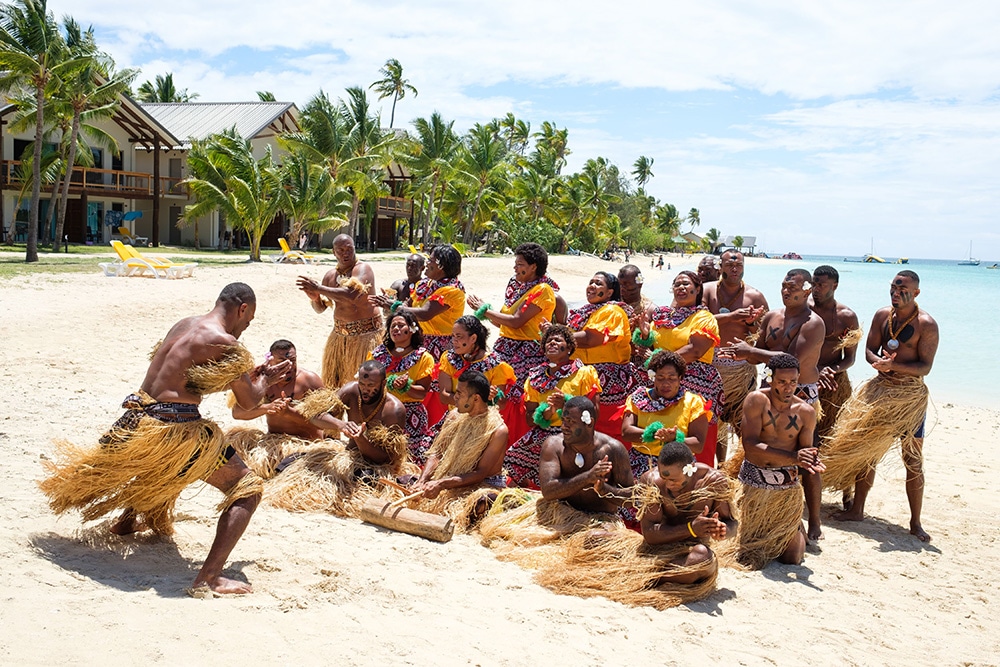 This year is a very special year at Plantation Island Resort. November 2019 marks 50 years since the resort first opened its doors in 1969, and since then the Raffe family have carried on a proud tradition of local excellence, warm hospitality, and a truly Fijian experience for each and every visitor.
Plantation Island Resort derives it's name from its time as a cotton, coconut, and copra plantation between the 1870s and 1960s, when it was sold to developers Richard "Dick" Smith, Sir Ian MacFarlane, and Reginald Raffe, who developed the island and its resorts in response to the tourism boom of the mid-Twentieth Century. The three men parted ways in the 1970s, each to develop his own part of the island into the lush resorts you see today. The Raffe family is proud to continue Reginald's tradition of hospitality, adventure, and relaxation, offering a warm Fijian welcome to all who set foot on the island.
The islands of Fiji have a long history of welcoming travellers, from the original seafaring warriors travelling with Chief Lutanasobasoba in search of a safe place to rest, to the adventuring Europeans who landed here in the 17th Century, to the visitors we welcome today from all corners of the globe. Every guest we host is part of the Plantation Island Resort family, and we're proud to welcome each and every one of you with a warm and friendly "Bula!"
Whether you'll be with us in person or in spirit, we at Plantation Island Resort invite you to celebrate our 50th Anniversary. Join in on the exclusive guest deals and community celebrations alongside our staff, or submit your stories, photos, and fond memories at the Plantation Island Resort Facebook page. We'd love to celebrate with you, and keep that holiday spirit going for the next 50 years.