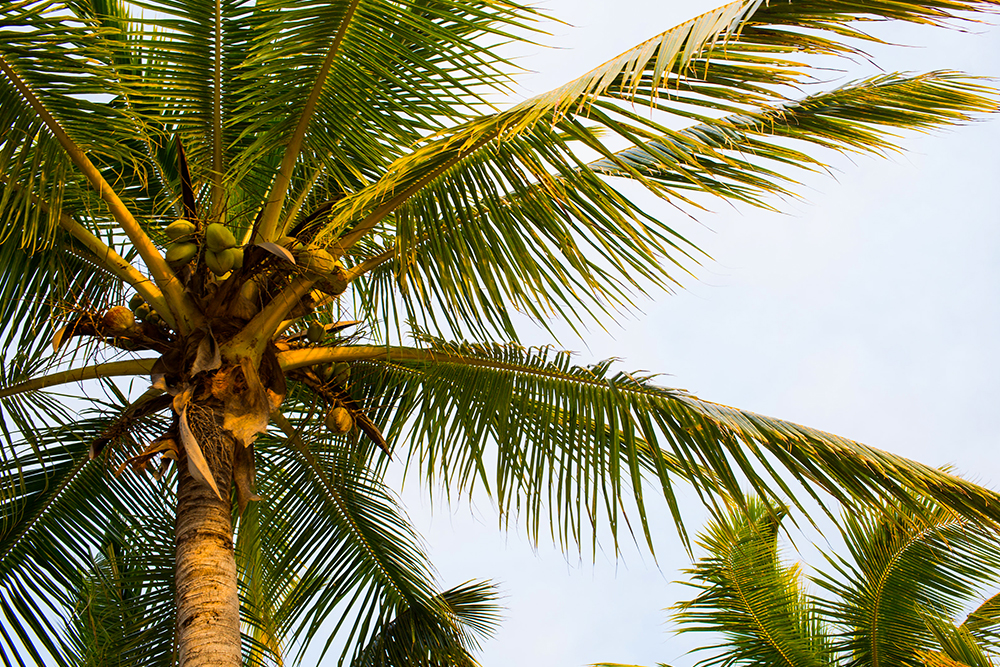 One step onto any Fijian island and it's easy to see coconut trees springing up everywhere. The benefits and amazing versatility of the coconut is not news – the oil is cleansing and healing, the meat is delicious fresh or dried in a huge variety of sweet and savoury recipes, and the water is super hydrating. But to native Fijians, the coconut represents so much more – every inch, every aspect of the coconut tree has been essential in building local life into what it is today.
If you have a need, it's very likely that the coconut can help you out. Here's how:
It's good for your digestion
Many know coconut meat as the main ingredient in coconut ice – admittedly not itself a health food. But did you know that eating coconut meat can help your digestion? Coconut meat is a natural laxative, and it can help ease the symptoms of diarrhea, colitis, indigestion, piles, and stomach ulcers. Try swapping your regular plain flour for coconut flour, or use the milk to make a soothing popsicle.
It's an all-purpose beauty product
Coconut milk is used in a huge range of beauty products, as it is natural, organic, and super hydrating for your skin and hair. Coconut oil is also a hugely versatile beauty product. It's moisturising, anti-bacterial, and anti-inflammatory, and you can get it at your local supermarket. For a low-cost, high-benefit beauty regimen, just smooth some straight out of the jar onto your face after a hot shower, then remove with a damp towel. Before long your skin will be glowing!
It's an environmentally friendly cleaner
Despite being gentle enough to use on your skin, coconut oil is also versatile enough that you can use it to clean – almost anything, really. If it's dirty, grimy, or needs some shine, just dip a clean cloth in some oil and off you go! Works on furniture, tyres, windows, whitegoods – everything can be squeaky clean and sparkling with the application of a little coconut oil!