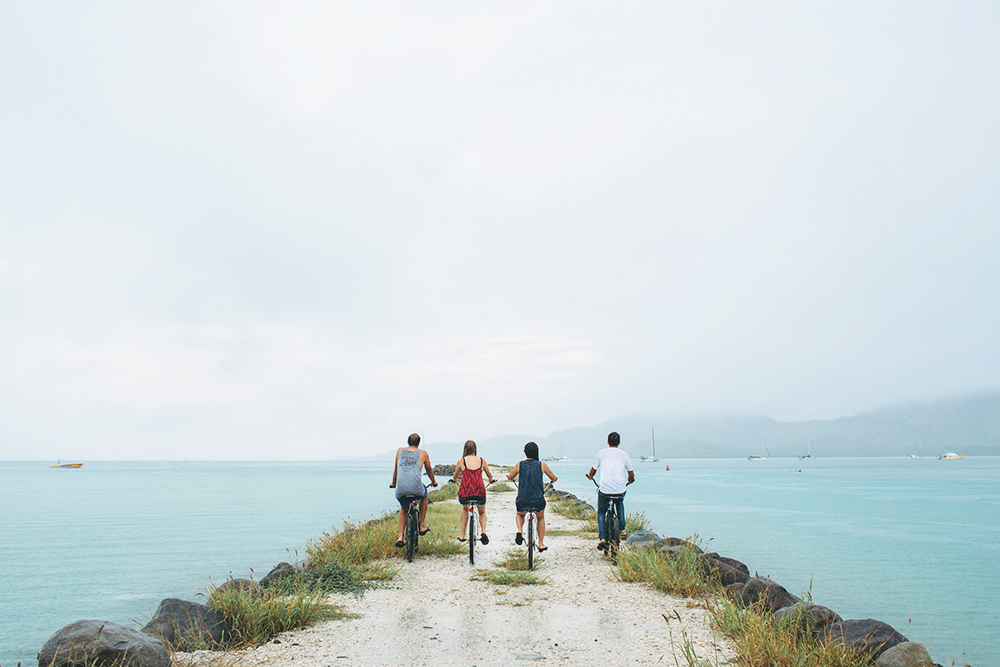 If you want to see Malolo Lailai, the best way is to bike. Cycling is a fun, efficient and easy way of getting around our amazing island. It also allows you to see a part of Fiji that's often neglected – its countryside – while at the same time reducing your carbon footprint and burning off that excess plane energy.
Most roads in Fiji are unsealed, and best suited for mountain bikes. Plantation Island has partnered with Bula Bikes to give you the very best options in Beach Cruisers. We also offer free maps to help you experience Malolo Lailai island and its many dining options, shopping outlets, secluded beaches, amazing views, and points of interest.
Biking on our island is safe and easy, thanks to the flat landscape and multitude of paths and sand roads. The best time to cycle around Fiji is in the drier season, May to October. The humidity in the wetter season can make cycling a battle to stay hydrated, and the drier season tends to be cooler as well.
Be sure to map out your route before you go, and keep an eye out for traffic while you bike. Some travellers report respectful drivers and safe roads, while others note that cycling's lack of popularity in Fiji has made for dangerous drivers. Be alert for any vehicles, and when in doubt, pull over.
Cycling around Malolo Lailai is the ideal way to settle in to Fiji's sedate lifestyle. You can hire bikes for the length of your trip, and bike baskets, locks, helmets and lights are all included in the cost of your hire.
Take a break from the beach, and see the uncrowned jewel that is Malolo Lailai's interior countryside.