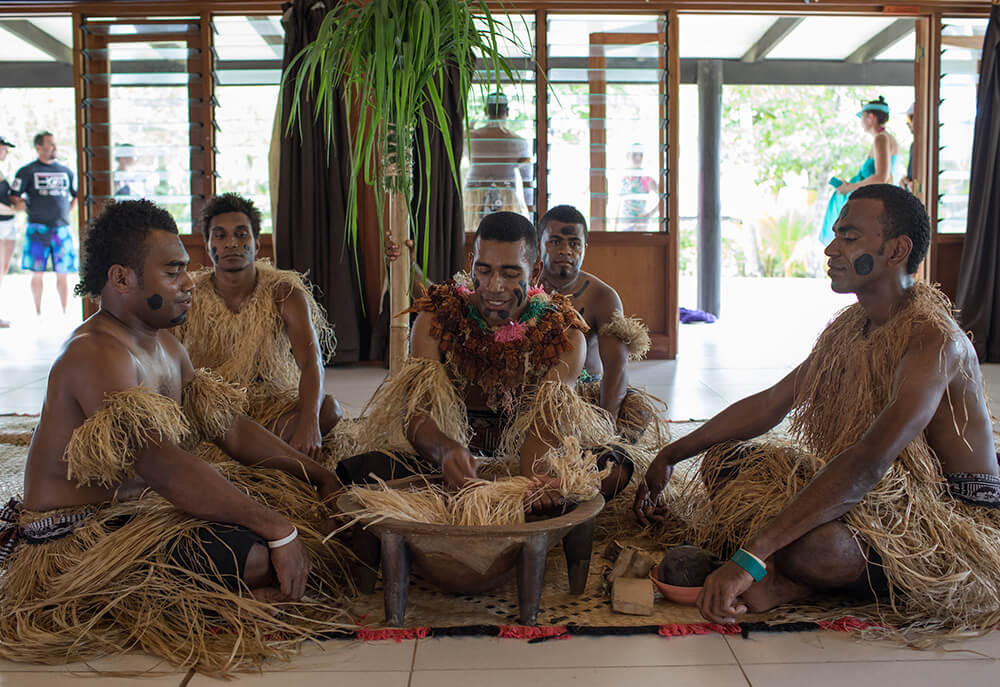 When you hear 'Fiji', I'm sure your mind immediately turns to thoughts of pristine sand beaches, snorkelling through clear blue waters, and the classic honeymoon destination. But there's so much more to Fiji than resorts and water sports. Fiji's culture is open and hospitable, a blend of ancient and modern practises that comes from a riot of influences including Indian, Chinese, and European, as well as from its neighbours Tonga and Rotuma. Fiji's culture touches every aspect of Fijian life, from food to music and celebrations, rituals, and the arts.
Fiji's cultural history can be seen throughout its islands. It's evident in its range of crafts, traditional etiquette, and local architecture. Throughout your stay in Fiji, you'll be surrounded by a patchwork of languages, religions, and rituals, and the best way to experience the real Fiji is to dive right in.
There are many ways to experience Fiji's culture, from national parks and historical sites to village tours, traditional water sports and even adventure cruises. If you like history, many historical artifacts and documents that depict this story are preserved and displayed within museums and protected as National Heritage Sites. Rugby is the island's national sport, so be sure to catch a game if you have the chance – especially if that game is between Fiji and its rival neighbours Tonga or Samoa. Popular cultural experiences for tourists include taking part in a traditional Kava ceremony followed by festivities of song and dance; enjoying a Lovo, or traditional Fijian feast cooked in an earth oven, and witnessing the drama and daring of a fire walking ceremony.
For more details or to get involved in Fiji's rich culture, ask your concierge what they recommend. They'll have the local knowledge to connect you to a truly authentic Fijian cultural experience.