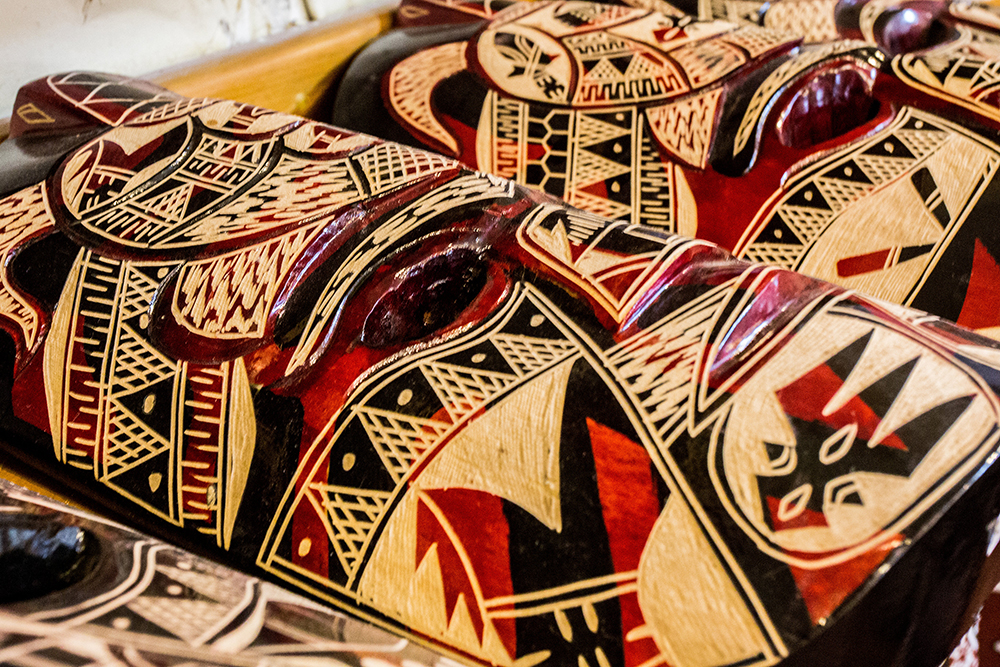 Fiji's culture is rich and diverse, and its food, culture and language come from a range of sources including its Polynesian and Melanesian roots and its Indian, Chinese, and European immigrant history.
But while Fiji is truly a modern melting-pot of food, culture, and language, its traditional handicrafts are firmly rooted in its Polynesian and Melanesian heritage. These beautiful craft wares can be found throughout the Fijian islands, with different areas known for different forms of craftsmanship, including weaving, pottery, crafting, pearl fishing, and more.
As you stroll the towns and marketplaces looking for that perfect gift or keepsake, keep an eye out for the Made in Fiji stamp – that way you'll know your Fiji souvenir is locally-made and supporting Fiji's economy.
Fabrics and woven products
Traditionally the domain of Fiji's women artisans, woven products range from the soft, bright sarongs or sulus worn by every Fijian and holidaymaker around to the traditional, stiff Tapa cloth wall hangings, bags and baskets made from the bark of mulberry trees and then adorned with traditional designs in black and rust.
Wood carvings
Fiji's craftsmen are most famed for their stunning woodcarving work. From cannibal forks to yaquona bowls, face masks to spears and clubs, you'll find the perfect wooden keepsake to remember your time in Fiji. Pair your Tanoa drinking bowl with a kava kit for the perfect Fijian gift, and be sure to check that all wooden keepsakes have been properly lacquered and treated so they don't get confiscated at Customs!
Fijian pearls
Fijian pearls are something else, lustrous and shiny and with colours found nowhere else in the world. J. Hunter Pearls farm their pearls off the coast of Viti Levu, and offer educational tours of their pearl farms where you'll learn about the history of pearling in Fiji. There's even a snorkelling tour if you bring your own gear.
Pure Fiji beauty products
The coconut is just about the most versatile vegetable on the Fijian islands, and well-known throughout the world for its healthful and antibacterial properties. Pure Fiji harnesses South Pacific Islanders' ancient knowledge of the coconut's beneficial properties, using all-natural, all-local coconut milk, coconut oil, and flower extracts to produce products that hydrate your skin and beat back skin-dulling bacteria and inflammation.