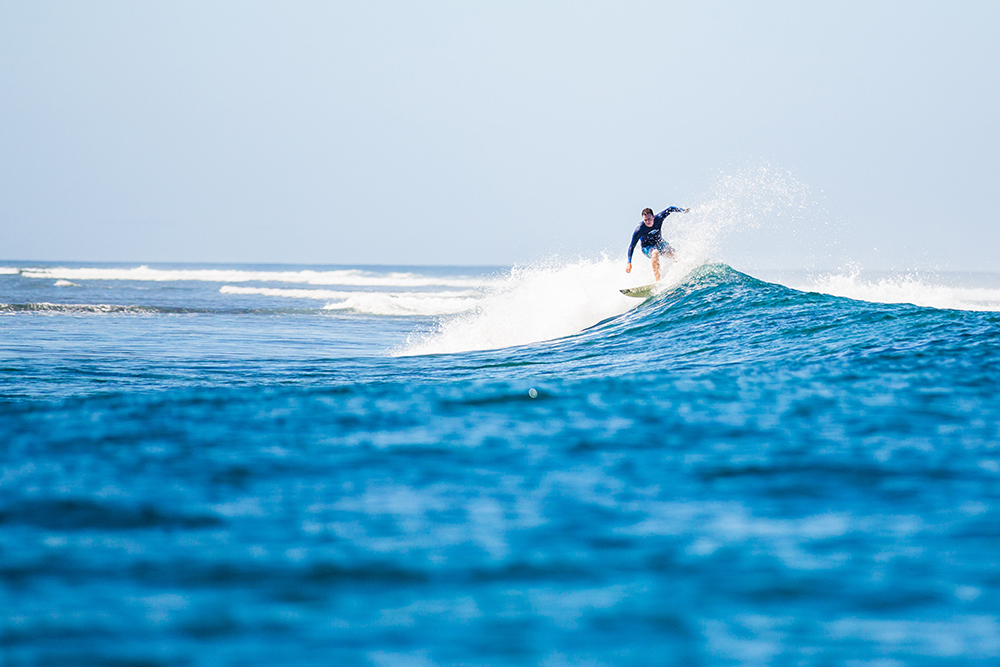 If you love surfing, you'll love Fiji. Now one of the world's premiere destinations for surfing, it's hard to believe that surfing in Fiji has only been freely available to the public since 2010.
Surfing Fiji
Fiji is home to some of the world's best breaks, including the world-famous Cloudbreak, voted one of the world's top-10 best/most challenging breaks, and Restaurants, which breaks right off Tavarua Island. Both have been home to the Fiji Pro, a staple of the Men's and Women's World Championship Tours until 2018. With swells ranging between two and twenty feet and a reef break, these two breaks are for advanced surfers only. But don't worry if you're not the next Pro Tour headliner – if you want to surf, Fiji has a break for you.
Moderate surfers will enjoy heading out to Desperations, a good wave for shortboarders and bodyboarders even when the ocean's having an off day, or Namotu Left, considered by some the best longboard wave in Fiji.
Wilkes Pass has waves suitable for all skill levels, though surfers are warned to watch out for rips in the area as well as the ever-present reef, which in this area sits a little deeper below the surface.
If you're just starting out, make your way to Swimming Pools, a fun, user-friendly break just off Namotu Island. It can be difficult to catch, but you're guaranteed a fun ride.
What to bring
While there are some resorts and companies that rent or sell surf gear, check with your accommodation before you head over with only your backpack. The sea is warm enough that a swimsuit and a rashie will be perfect, and with all the reef breaks it'll pay to throw your booties in your bag as well.
When to surf
While the breaks are best between April and October, the surfing in Fiji is good all year around. It can be less consistent during the wet season, November to March, but the swells do get bigger then.