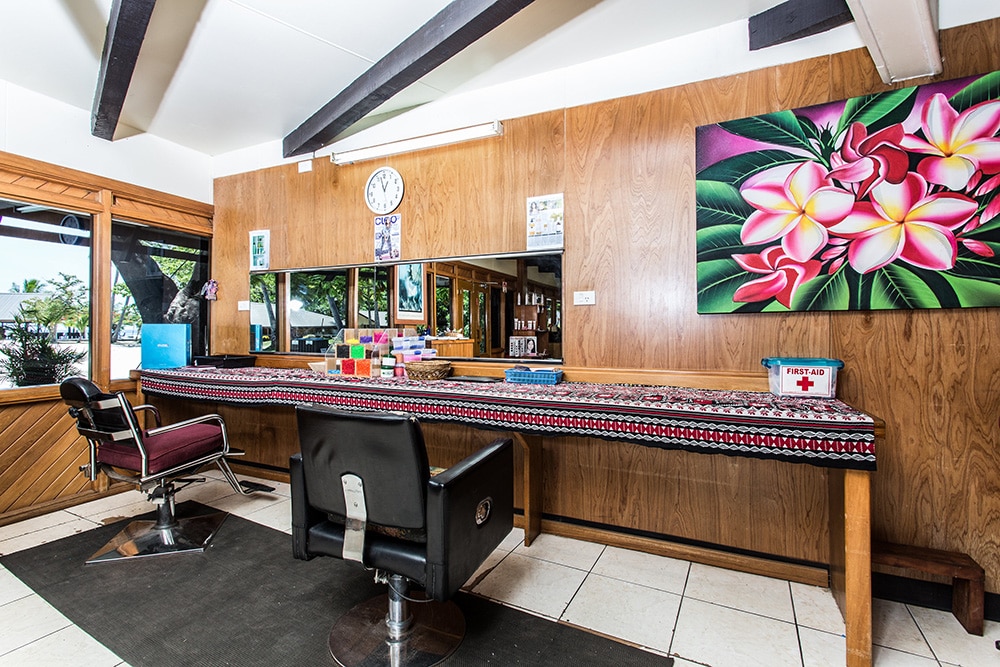 Relax, reflect, revitalise and rejoice with Plantation Island's spa treatments and hair salon
Fiji is a stunning tropical destination that you won't want to miss – with sunshine all year round and temperatures averaging between 26 and 31 degrees Celcius, there's never a bad time to travel.
But all that sun, saltwater, and humidity can take a toll on your skin, hair and body. That doesn't mean you should stay indoors — with a little care and a few precautions, you can enjoy Fiji to its fullest.
Massage
Relax and ease into Fiji time with a luxurious massage. Whether you need a quick 30 minutes to ease your travel-induced muscle stiffness or have hours to while away on a deep tissue massage, our massage menu has a full- or half-body massage treatment for you.
Beauty rituals
Keep yourself looking your best with our extensive range of beauty rituals. From revitalising facials to brow tinting, mani/pedis, and hair removal, you can revitalise your look easily with Plantation Island Resort's Beauty Rituals spa menu.
Hair treatments
All that swimming, sunbathing, and Fiji adventure makes for a great holiday – but summer activity can take a serious toll on your hair. Tame your tresses and keep your locks shining with our protein treatment, or get ready for a big day with our full menu of hairdressing services. It's easy to keep your hair in tip-top shape with our Hair Treatments spa menu.
For the kids
Plantation Island is a family resort, so of course our spa has a treatment menu just for kids! Whether you're after a mother-daughter manicure, matching facials, or traditional Fijian braids, you and your kids can relax and reconnect with matching spa treatments designed just for them.