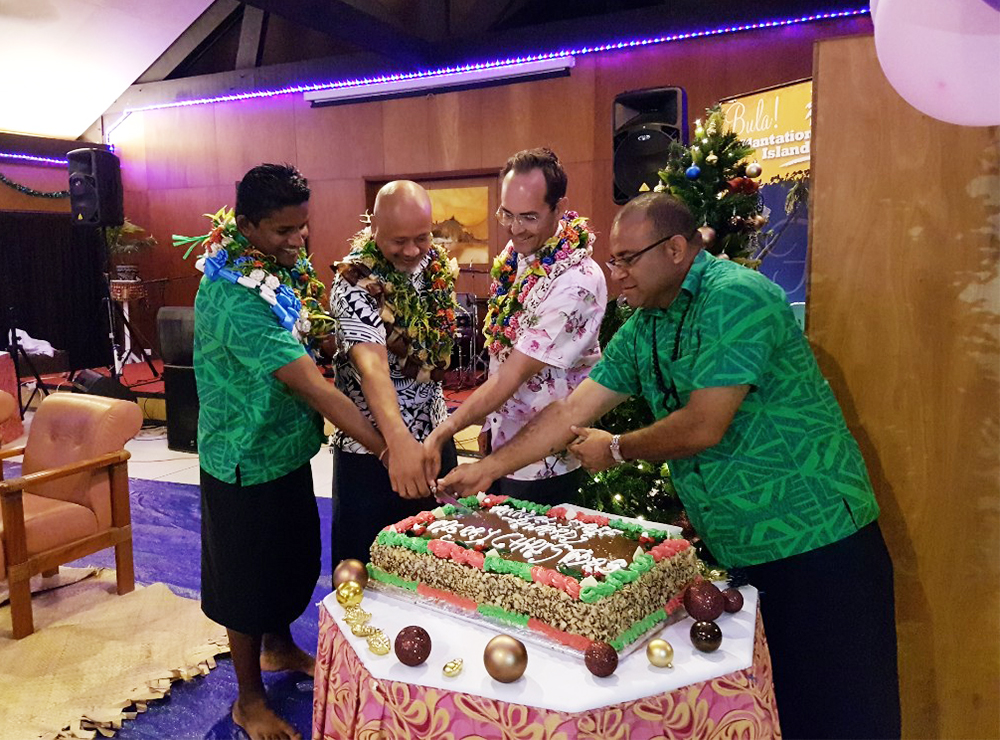 December in Fiji is a wonderful time of year. With the wet season just around the corner, temperatures climb to 35°C/95°F. Visitors flock to enjoy the last of the good weather before the rains come, and the resorts overflow with holiday vibes and good cheer. And, of course, there's Christmas!
Christmas in Fiji is a unique experience. It's a major holiday, and as in other countries, Fijians celebrate this time of year singing carols, visiting friends and family, and cooking and eating amazing food. These traditions spill out into resort life, where staff will welcome Christmas morning with a piece of cake, a walk in the sunshine, and a chorus of Christmas carols.
Friends, food, and carols
Christmas in Fiji is not the time to relax alone with a book and a cocktail. Resorts around the Island plan a full day of Christmas activities, where guests can gather together and share the cheer of the season. Many resorts offer a Christmas mass, an essential part of Christmas celebrations for the many religious Fijians celebrating the holiday, and the day is filled with sunshine, games and activities, talent quests, and even a visit from Santa!
Food and cheer are the real stars of Christmas time, and your resort will offer you a Christmas feast you'll never forget! With a selection of fresh local seafood, traditional Fijian curries and lovo, and a carving station bursting with succulent turkeys, hams, and roast meats, you'll find a new standard for your Christmas feast in Fiji. Made with only the freshest local and imported ingredients, Christmas dinner will be the star of your Fijian food journey.
Christmas in Fiji – the values and fervour stay the same, but the celebrations are out of this world. Come December, the Christmas spirit takes over this happy island nation and celebrations go into overdrive. Come join us for a bright summer day of new friends, family, food, and cheer.