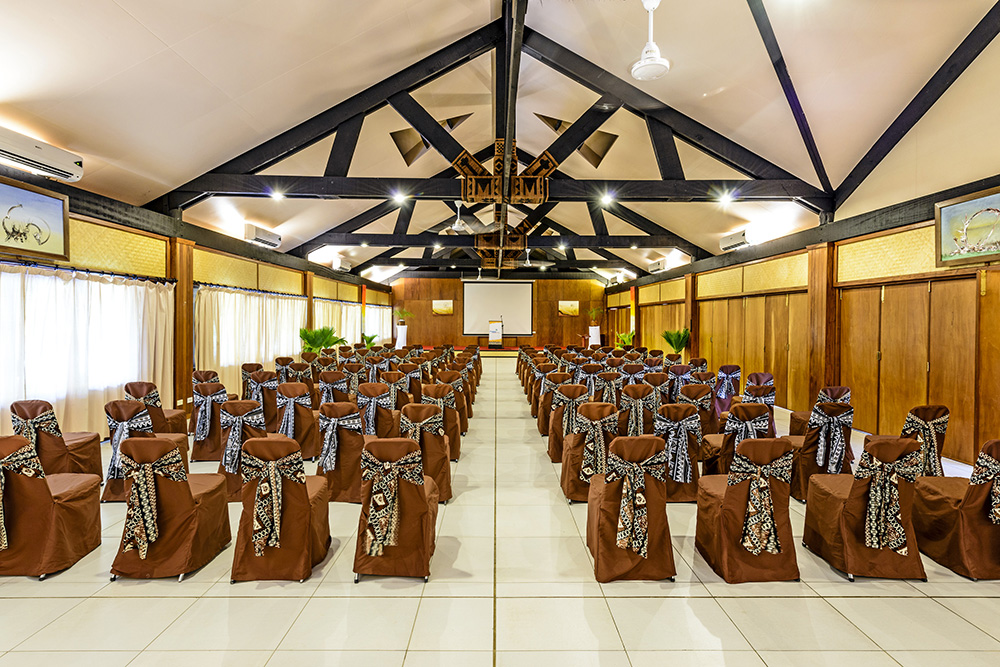 Plantation Island Resort offers an elegant array of options for you to hold your next event. Is your office due for a team getaway? Or are you planning a conference and you are looking for the perfect tropical backdrop? We are here to help!
Plantation Island Resort's Conference Centre is located in the centre of the facility, and boasts options for small groups up to conferences of 200 people. It's easy for everyone to get to and our function rooms are both beautiful and practical, incorporating natural lighting and high ceilings for an airy feel, lending a relaxed air to your event.
Of course there is ample accommodation for your whole group to stay right here at the resort for the duration of your event. From stand-alone or duplex bures or friends or soon-to-be friends to luxury hotel suites for the boss, we've got a range to suit everyone. (A bure, if you're new to the blog, is a Fijian word for a small hut or cabin, and we use it to describe our standalone rooms that can accommodate several adults. They come in various sizes depending on how many people you want to share with.)
We boast a range of flexible meeting rooms and upscale facilities for any number of different events. Our catering team are happy to talk to you about what will work for your particular event, and our dedicated events team can walk you through the amenities you may have use for, including audio-visual equipment and attentive service. In between meetings and presentations, we ofcourse have our resort amenities and recreation options, as well as lovely dining areas and relaxing vistas.
We, of course, have our conferences and functions package available on the website, but our events team is also available for you to chat to and to help you create your perfect Fijian conference experience.