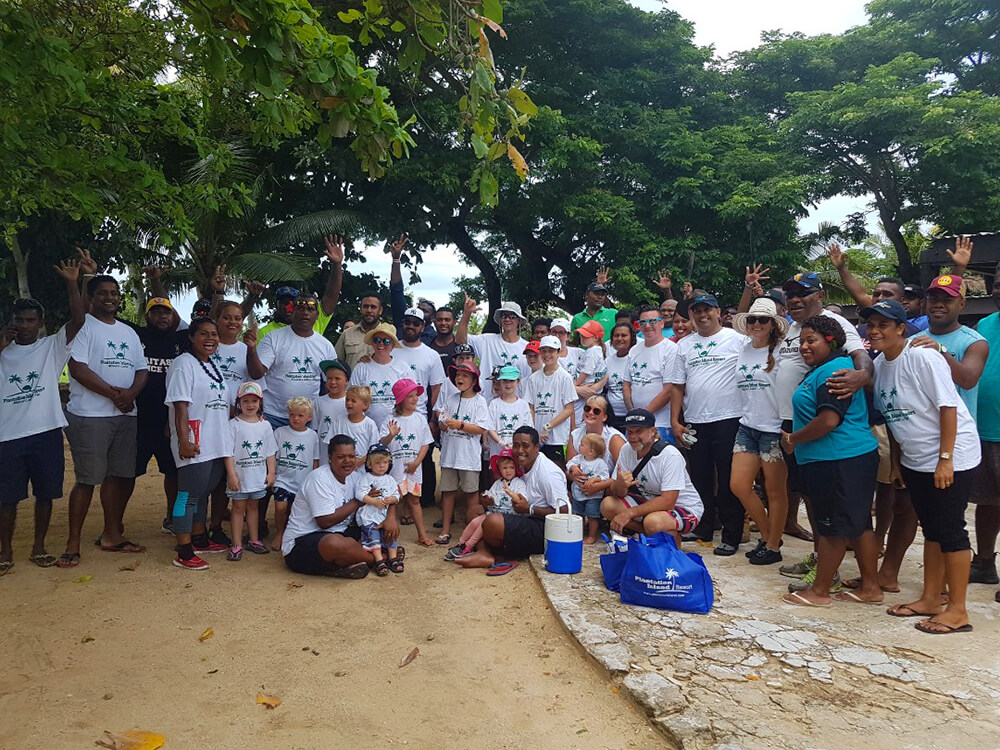 Malolo Lailai has a problem. Its once-pristine beaches are under threat from rubbish being washed up from the ocean. Like many Pacific islands, insufficient rubbish disposal methods are leaving the developing populations with insufficient means to get rid of their rubbish, which means that people are returning to the old ways of dumping their waste – feeding it to the pigs, or throwing it in the ocean. With Fiji's growing range of imported goods being wrapped in fewer and fewer biodegradable materials, plastics have nowhere to go other than back on to Fiji's pristine beaches.
But all is not lost. Plantation Island Resort is committed to the future of the island it calls home, and community initiative such as the Resort's annual clean-up day aims to tidy up the beaches and restore the beauty and tranquillity of the Malolo Lailai landscape.
Plantation Island Resort's inaugural clean-up day was held in early April, and was a roaring success. Over 100 staff and guests gathered together to pick up rubbish from the resort's beaches and share a meal afterwards.
"Environmental initiatives are a priority for Plantation Island Resort in 2018," said Akskay Singh, the Resort's Director of Sales, Marketing & Strategic Development. "We have banned all plastic shopping bags from the Resort and are currently working on a number of exciting initiatives that will help tackle the global plastic pollution problem." These initiatives include reducing the amount of plastic waste the resort and its guests produce by providing reusable shopping bags for guests.
"This island is our home and we will do everything we can to protect it for generations to come. We are committed to operating in an economically, socially and environmentally responsible manner, and to strive to be a leader in sustainable development."