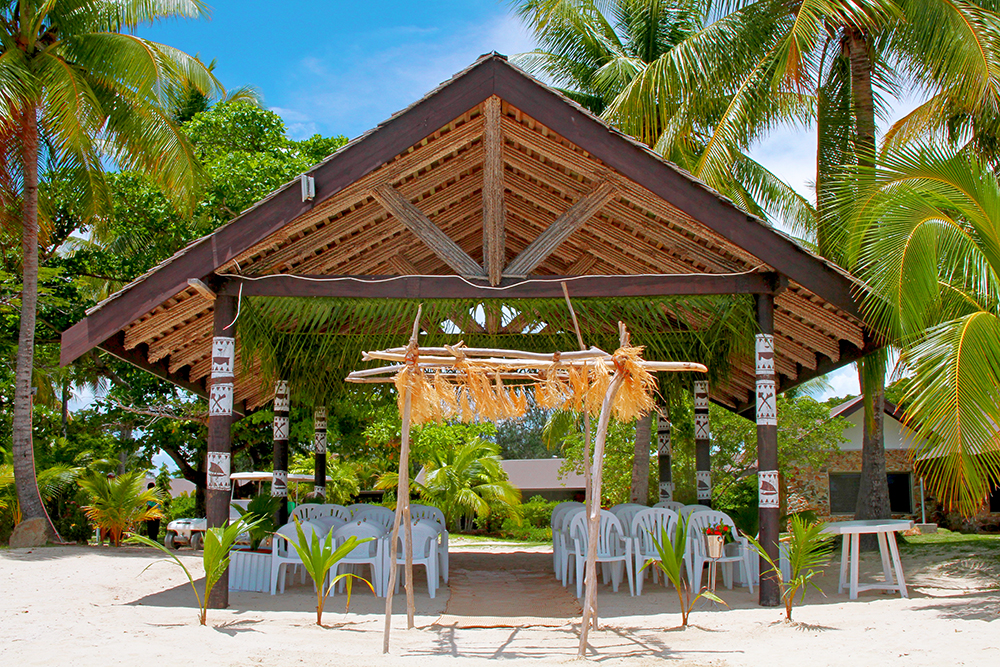 A destination wedding is the perfect way to celebrate the start of your new life together. How can you believe that your relationship will be anything but a dream when you cement your union on soft white sand next to gentle waves, under the bluest sky you've ever seen. When you return home, you'll have the most magical memories, and while you're there, it will be a beautiful, relaxing start to your marriage. You won't even have to travel for the honeymoon – you can stay right at the resort.
There's a wedding package for every budget and every style. We can organise a simple beachfront ceremony with a sit-down dinner for a small party, all the way up to a buffet dinner, drinks package, Fijian warrior escort and choir at the ceremony. We'll organise the venue set-up and decorations, as well as flowers and sparkling wine to toast the happy couple.
Our wedding planning team is accustomed to caring for any couple's desires. You can work with us to customize the colors and style to match your needs. We even have registered celebrants on staff so that you can get married at the day and time you want. We have pre-set packages, but we encourage you to come with your own ideas to make your wedding truly yours. We're here to work with you. We will also take care of wedding licensing processing and onsite registration.
Start as you mean to go on – surrounded by loved ones, with no worries from the outside world, standing amidst the beauty of one of the most beautiful places in the world