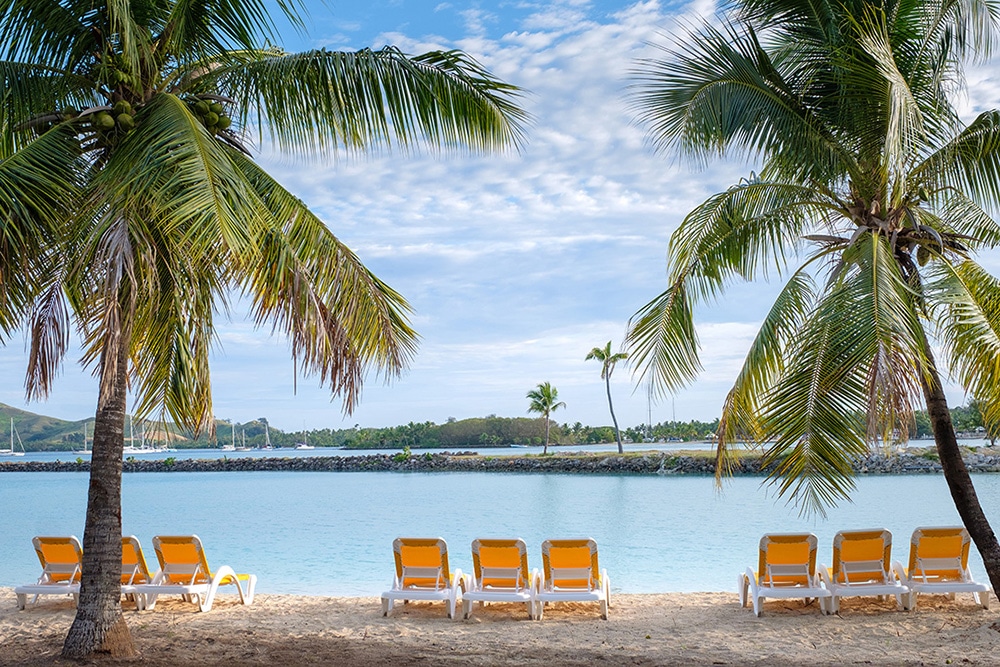 Text the women you love: 'We're going to Fiji!'
You work hard, you nourish others, and you put yourself at the end of your list. Give yourself permission to put yourself first with the 2020 Ultimate Girls Week Away, hosted with pride by Plantation Island Resort. Nourish and awaken your soul with a whole week of inspirational speakers, workshops, panel discussions and the ultimate healing hub.
This week-long program offers workshops, talks and panel discussions facilitated by fabulous women from all across the globe, covering a variety of topics to suit all personalities and interests.
Culture
The best way to foster a deeper understanding of both ourselves and our world is by embracing and learning about the world's different cultures. Beginning with a traditional Fijian Elders Blessing and Fire Dance, you'll have the opportunity to truly embed yourself in Fijian culture, from village visits to resort activities and browsing traditional Fijian crafts in one of our two local market nights.
Inspiration
When was the last time you sat down with a great novel? Escape from those books whose purpose is to tell you how to live your life, and pick up one that will show you how to embrace it. We encourage you to read Elizabeth Gilbert's City of Girls before embarking on your Ultimate Girls Week Away.
Keynote speaker Elizabeth Gilbert invites you to embrace your longing to live a more creative life. Over two days, she'll show you that everyone is invited to live a more creative, fulfilled life – one that is guided by curiosity instead of fear.
Awakening
You don't have to be a 'good girl' to be a good person.
The key ingredients for any type of awakening is a new environment, eye-opening experiences, and a supportive, like-minded community. The Ultimate Girls Week Away is designed to awaken the fire within you and nurture your soul. With passionate and knowledgeable facilitators from around the world, a holistic approach to wellbeing, and experiences to challenge and embrace the person you are now, the Ultimate Girls Week Away creates a safe space for you to be yourself, and gives you the tools to keep that space alive for yourself into the future.