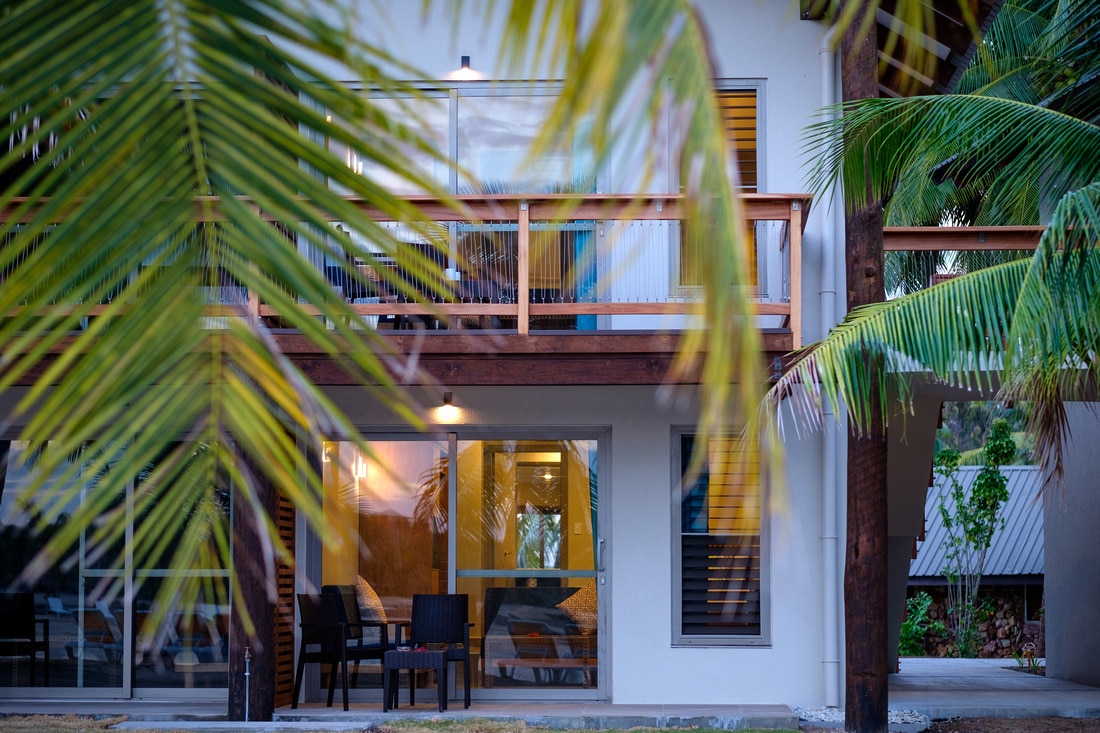 A very warm Bula Vinaka to all our past guests, as well as those who are dreaming of a visit in the near future.
Over the past few months, we have all experienced dramatic and significant changes to our daily lives.
The pace at which things went from normal to disrupted, and now to what some are calling the "new normal" has been breathtaking to say the least.
Even in our beautiful tropical paradise of Fiji, where we encourage visitors to slow down and unwind, many of us have been swept along and forced to change and adapt at an incredibly fast pace.
Some good news however is that Fiji has been spared any significant outbreak of the coronavirus.  Whilst we had a small number of cases initially, these were swiftly and effectively isolated.  At time of writing there were only three active cases left in Fiji and all were expected to make a full recovery.
As soon as flights into Fiji were being cancelled, and most countries were calling their citizens home, we were faced with the inevitable decision of having to suspend operations at Plantation.
This was undoubtably the most difficult situation ever faced in Plantation's 50 years of history.  No matter what mother nature has thrown at us over the years, the Resort has never closed before, let alone for an indefinite period.
Our first response was to ensure the health and safety of our staff and the Resort.  We immediately put together a Resort Caretaking Crew, and we implemented a self-imposed quarantine on the island that was maintained for 8 weeks; no-one in, no-one out.
This was obviously challenging for the team that agreed to stay on the island and we are sincerely grateful for the sacrifices they made to stay and care for the Resort, as well as look after each other.  Although we are fortunate to have many, many dedicated and caring staff, we acknowledge this extra special commitment from our Caretaking Crew.
With the current level of public health and safety in Fiji, we have been able to lift our island quarantine and are now able to bring more staff back to work on rotating rosters.
Our efforts are now focussed on using this time well to prepare for our next guests.  We have gardening and landscaping projects underway, as well as a deep cleaning program for every room in the Resort.
All our public areas are also getting a freshen up with some painting and maintenance projects now underway.
Although we have temporarily put our Stage 2 redevelopment project on hold, we are currently exploring opportunities to get this project underway as soon as possible.  With most of the design work already done, we are looking forward to getting started and bringing these fantastic new facilities to life.
The Plantation Island Resort family of staff are eager to welcome you back with their open hearts, their big smiles, and their unique Bula spirit!
Until then, sota tale, stay safe and we will see you soon.
Bradley Robinson
Chief Executive Officer
Raffe Hotels & Resorts
Health & Hygiene upgrades at Plantation Island Resort
All over the world, Hotels & Resorts are re-inventing how we will do business when holidays and travel begin to return to normal.
Central to this is a significant focus how we can better safeguard the health and safety of guests and staff.
At Plantation Island Resort, we are currently working through sweeping upgrades to many aspects of our daily operations.
Although the Resort will still feature the same warmth and Bula spirit that we are famous for, you will notice some changes and improvements when you next visit.
Check-In will be a quicker process as we move toward developing pre-arrival and self-check-in options to reduce the time needed to fill out paperwork.  We are also implementing some layout changes so that physical distancing will always be easy to achieve upon arrival and during your stay.
Housekeeping teams are being provided with enhanced cleaning procedures for all rooms, bures and guest facilities.  All areas will now undergo a "twice cleaned" process that includes a sanitisation stage.  Staff will be undergoing on-the-job training to ensure they are able to uphold these new standards of hygiene, and regular audits are being programmed.
Restaurants will have reduced seating to make physical distancing easy to achieve.  Although we will strive to keep things casual and stick to "island time", we may need to ask you to book a time slot during peak periods.
Buffets will not be the same.  Many guests still enjoy the variety and value that a buffet breakfast or dinner can offer.  Where required we will be offering a similar experience.  A buffet-type display offering a range of options will be prepared, and guests can select what they want and be served by staff who will be at each station.
Pools will continue to be monitored by our pool attendants however will be checked twice as often throughout the day.  We are also introducing automated chlorine monitoring and dispensing systems to the pools that don't already have these installed.
Activities staff will be assisting us in helping you maintain physical distancing.  All organised activities will have limited numbers and wherever possible will be held outdoors.  Our team are currently developing more environmental and wellness-based activities to keep you interested, informed and healthy!
View our 'Savasava Hygiene Program Promise' document.