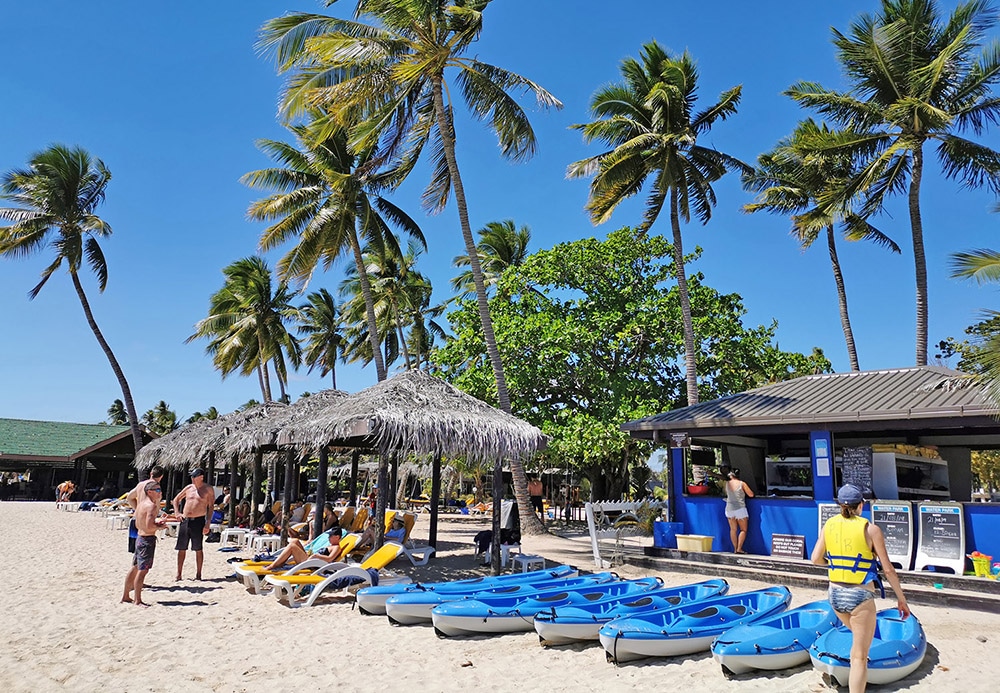 The not-so-wet season
Fiji's climate ranges from tropical to equatorial, meaning that beautiful sunshine, mild to warm temperatures, and light, localised rainfall are always a feature. Like all tropical countries, Fiji doesn't experience four seasons the way more northerly and southerly nations do – Fiji's climate is instead divided more generally into "summery" and "wintry" – the wet season, and the dry season.
If you know anything about tropical climates, you may be picturing the wet season to be a months-long tropical storm, with occasional breaks in the rain to allow the clouds of mosquitoes to feed. In Fiji, nothing could be further from the truth. The wet season in Fiji is instead characterised by hot mornings, soft afternoon rainfalls, and great surfing.
The average temperature in the wet season can rise to 30°C/86°F in summer, not much higher than the yearly average of 25°C/77°F. Water temperatures are also quite steady, averaging around 27°C/81°F throughout the year. In Fiji, you can leave your wetsuit at home.
Most of the wet season's rainfall occurs in heavy, brief downpours, usually in the afternoon. Annual rainfall on the main islands is between 2000mm and 3000mm, but on smaller islands such as Malolo Lailai, the average rainfall is more like 1500mm to 3500mm.
The short storms and higher rainfall make the wet season the ideal time to surf in Fiji. Fiji is home to some of the world's best breaks, including the world-famous Cloudbreak and Restaurants. Both have been home to the Fiji Pro, a staple of the Men's and Women's World Championship Tours.
Your resort will also have a range of great activities designed to make the best of Fiji in the summer. Ask your concierge when you check in for the best advice on watersports, resort-based activities, and local crafts to while away a rainy afternoon.
Pack light clothes made from natural fibers, a sun hat, a scarf for the breeze, a light sweatshirt for the evening, and a light raincoat or umbrella.