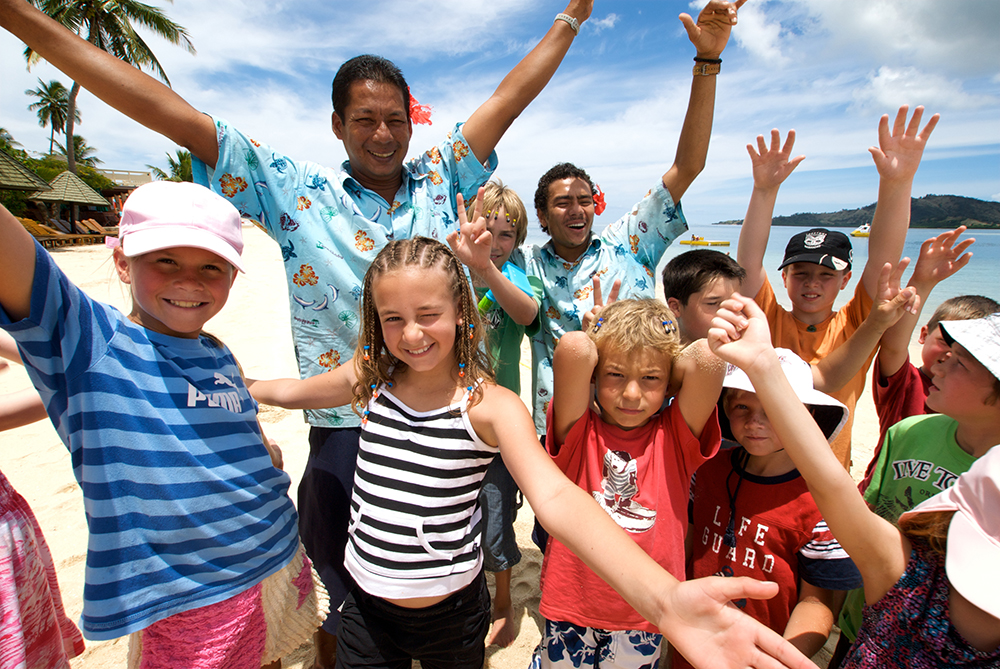 Traveling as a family can be tough. Your adventurous kids want to be out in the ocean, your quiet kids just want to sit by the pool, and at some point you want to feel like you're on holiday as well! But how to manage all these competing desires? You can't be everywhere after all, and you and your partner want some time together as well. Enter the Coconut Kids Club.
Activities for all ages
Kids of all ages will be swept away by the holiday magic offered by Plantation Island Resort's Coconut Kids Club. Each day offers a range of activities to keep your kids occupied and having fun from 10:30am – 8:30pm. Better still, there's activities to ensure even the shyest of kids have a blast. With offerings ranging from traditional crafts such as coconut boat making and meke preparation to tie dye, beach games, and evening movies, your kids' time in Fiji will be their best holiday ever. They may even find their new best friend!
You deserve the holiday you've dreamed of
Fiji is famed as a place of natural wonders, where hiking, snorkelling, surfing and water sports reign supreme. Even the slowed-down resort afternoons spent getting pampered or sharing a cocktail and a book with your loved one are best enjoyed to the soundtrack of the ocean, knowing that the shrieks of delight you can hear come from activities supervised by trained professionals. Your holiday is your time too. You deserve to enjoy it.
Best. Holiday. Ever.
Whether your kids love running around playing beach games or sitting in the shade making crafts, Coconut Kids Club has something for them. Take advantage of the best that Plantation Island Resort has to offer, and give your kids time to be kids – and give yourself time to be an adult.
Coconut Kids Club is free for all resort guests. So give yourself, and your kids, the best Fiji holiday ever, and spend some time getting to know the best of Fiji with the Coconut Kids Club.