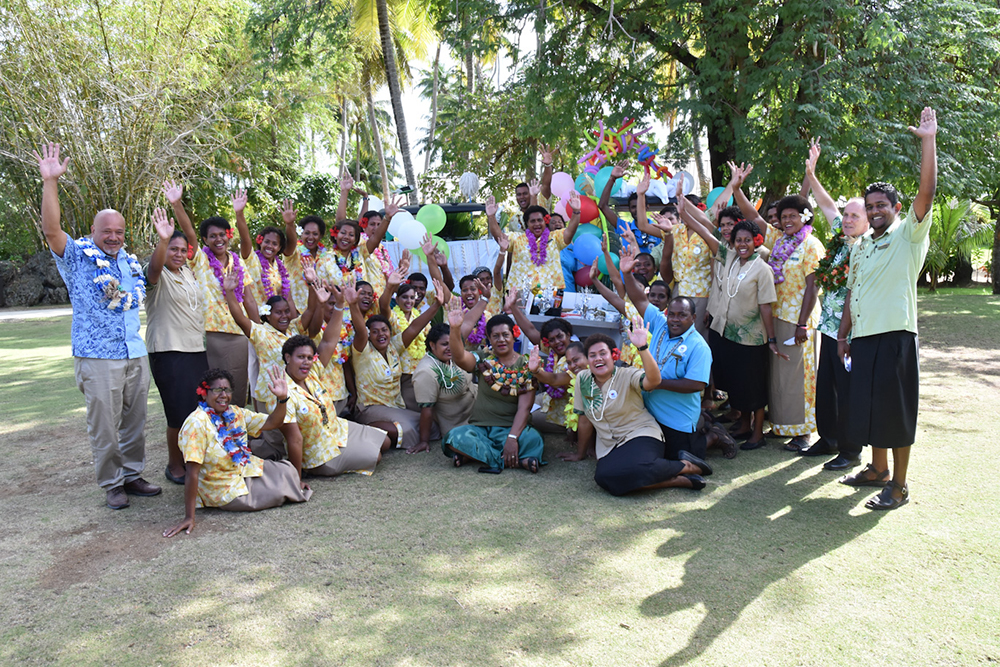 In the second full week in September, we celebrated International Housekeeping week at Plantation Island Resort! As you can tell from the name, International Housekeeping Week is a week where companies and organisations worldwide celebrate the hardworking staff that keep our buildings clean and well-maintained.
Housekeeping staff have some of the toughest jobs in any hospitality company. They are the true heroes, keeping everything in tip top condition so that our visitors can relax and enjoy their stay without worrying about making beds, washing dishes or cleaning up after anyone. We do that for you!
We took this week last month to thank our hardworking staff for their outstanding service to our beautiful resort. We want to make sure that they know just how much we appreciate them and everything that they do. In a place as beautiful as Fiji, it's hard to concentrate on anything but the sun, sand and waves – yet our team stay focused on making sure our visitors are as comfortable and their rooms as clean as possible.
As you can see, we all had a fantastic week, and we also teamed up with our sister resort Lomani Island Resort to have a huge celebration, because that's how grateful we are for their presence in our resorts – hugely. And it's reflected in our visitors, too – we see your posts and comments on social media! You love our staff just as much as we do, because they are so lovely and welcoming.
Even though International Housekeeping Week is over, it's always nice to hear a lovely word from our visitors – so say hello to our staff if you see them and thank them for a job well done. They deserve it!