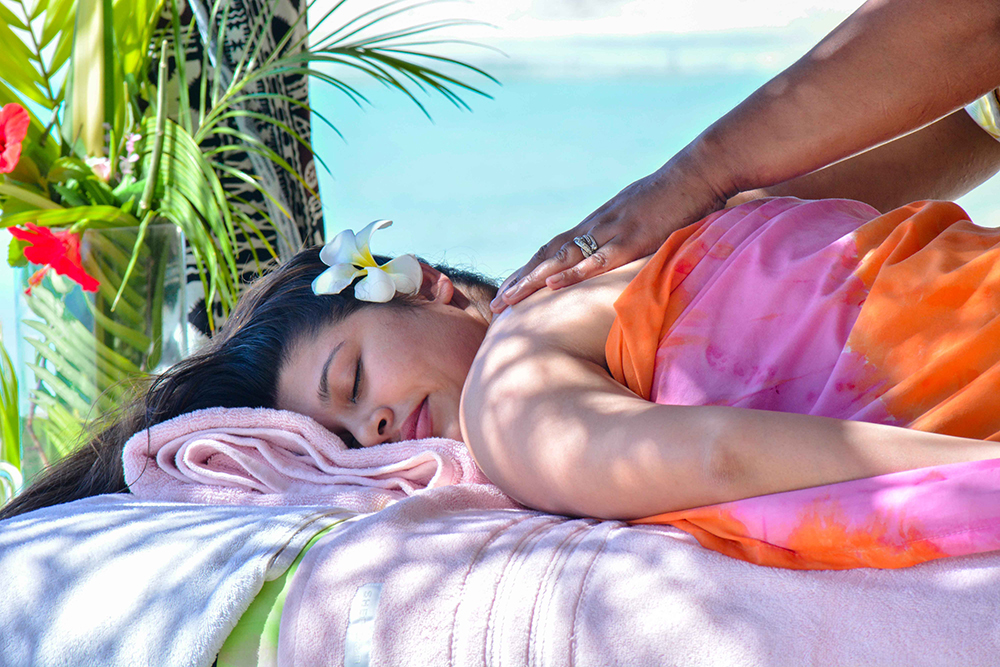 Every Fiji holiday is different. Whether you're after an undersea diving adventure, a cultural cruise of the things that make Fiji unique, or just a few days relaxing on the beach with a cocktail in one hand and a book in the other, Fiji has a holiday for you. The one thing all of these holidays have in common is that they're all about you.
But even when that's not the case – when you're holidaying with the whole family or your best friends, and your days become a blur of activities and cocktails and reapplying sunscreen – even then, you can steal a little pocket of paradise just for yourself, one hour at a time.
Every day has a few little pockets of quiet. Sunrise. Sunset. Those lazy hours in the middle of the afternoon, when all your planned activities are done but there are still hours of delicious daylight ahead, bursting with promise. These are times of stillness and reflection, and what better way to relax and meditate than with your own beach massage?
Ask your concierge to book you a beach massage at one of those precious still times of day, and embrace everything that's pure Fiji. Listen to the hush of the waves, the crunch of the sand as your qualified massage therapist works all the tension of the everyday world out of your body. Breathe in the scents of sea air and coconut oil; close your eyes and let your thoughts drift away on the fresh ocean breeze.
There are all kinds of holiday in Fiji, just as there are all kinds of holidaymaker. But whether you're an adventurer, a spa aficionado, or a reader of books by the beach, there's nothing more Fiji than embracing those quiet, still moments with your very own beach massage.