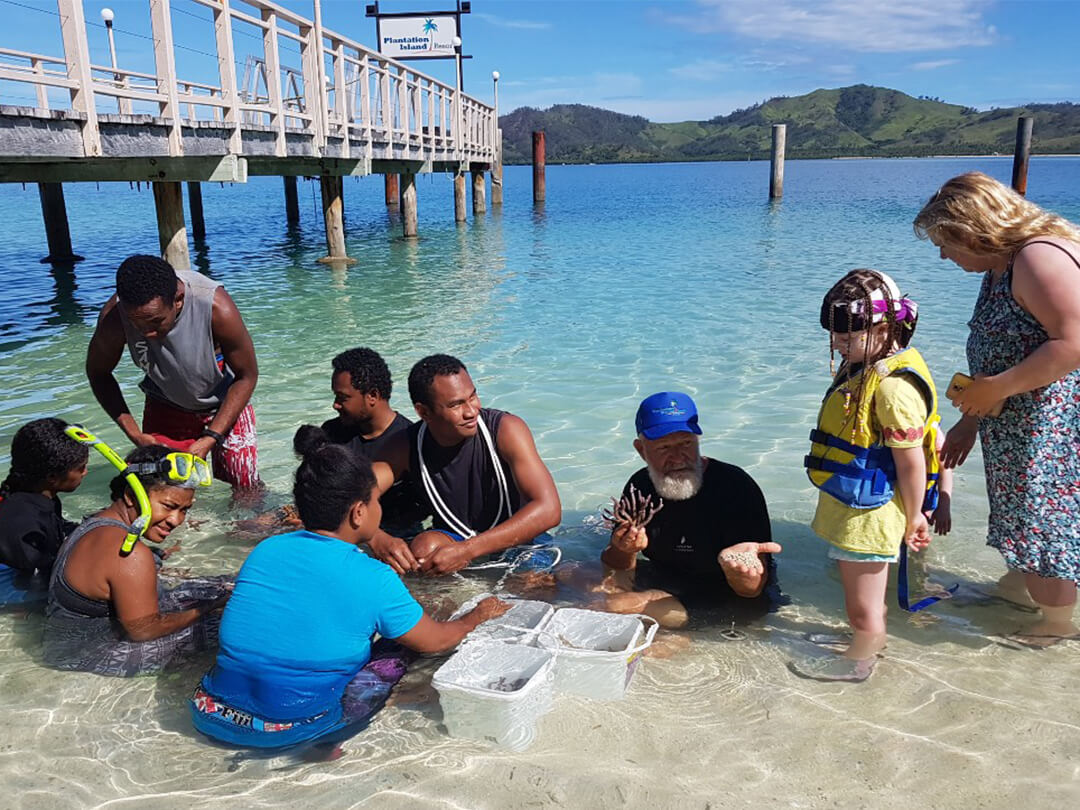 Plantation Island Resort is proud to announce the launch of its new coral gardening project. Aided by Dr Austin Bowden-Kirby of Corals for Conservation, Plantation Island's coral gardening project aims to help restore and rebuild Fiji's delicate coral reefs.
Fiji's coral reefs hold great cultural significance to indigenous Fijians and are relied upon for subsistence fishing, coastal protection, and income generation. Fiji's coral reef system is one of the most extensive in the world, no small feat for an ecosystem that sustains more than 25% of all marine species. Despite covering less than 0.10% of the globe, coral reef systems remain crucial to our understanding of the Earth's oceans, and bring in billions of dollars in tourism every year.
Tragically, over the last few decades, the reefs surrounding Fiji have been damaged by coral-eating crown-of-thorns starfish, intense wave action from storms, fishing and tourism activities, soil erosion, and coral bleaching associated with abnormally warm sea water temperatures and periods of intense sunlight resulting from global climate change.
Plantation Island's coral gardening project, in partnership with Corals for Conservation, aims to bring attention to these problems by getting guests involved in the restoration and protection of the coral reefs surrounding the Resort. Our new guest activities programs includes coral gardening for adults and for children, teaching guests how coral grows and propagates while encouraging them to get involved in rooting coral fragments onto artificial cords for propagation and replanting.
We're also excited to welcome a group of USP Marine Biology students to work with Resort staff and guests on this program, one of whom will join Resort staff as a full-time Coral Gardener upon completion of their training.
There is much to be done to reduce the damage done to our precious coral reefs and restore them to the thriving underwater ecosystems teeming with flora and fauna that they once were. Plantation Island Resort is thrilled that with the launch of our coral gardening project, we'll be contributing to the betterment of our beloved Fiji.