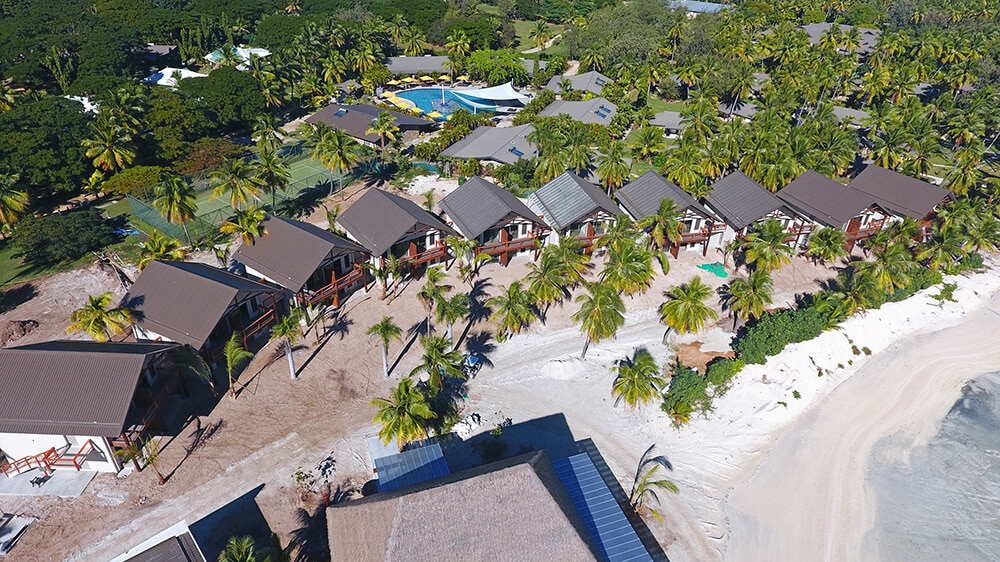 We are thrilled to announce that Plantation Island Resort's $16 million upgrade is now complete and ready for its first guests.
We've upgraded the Arrivals precinct to feature a large Arrivals Bure where guests will be offered a seamless arrival experience. We'll welcome you right off the Malolo Cat in an Arrival Bure which features stunning views across the Mamanuca waters – you'll know for sure you've arrived in paradise! The new space draws inspiration from the massing, materiality and planning of a traditional Fijian village, with light, rustic and traditionally Fijian design.
The brand-new Tavola Restaurant and Bar, is complete with a new menu designed by renowned Fijian Executive Chef Mo Arun. The new menu will be light, fresh, and traditionally Fijian, with Asian flair and cultural touches from all around the Pacific Rim and beyond.
Adjacent to this new restaurant and bar will be a new beachfront pool, which will bring the total number of pools available to residents up to four.
We have also built 40 new rooms. These rooms will offer couples and small families the option of a hotel-style room, locating them right in the middle of the action and creating a point of difference to the stand-alone bures that make up most of the other accommodation around the resort. Thanks to a beach widening project, all of these new rooms will boast spectacular views of Malolo Lailai Bay.
Environmental protection has been at the forefront of our minds throughout this renovation project, beginning with an extensive beach improvement program across our beachfront to repair areas of erosion and remove years of built-up silt across the sand flats. A comprehensive Environmental Impact Assessment, carried out at the project's inception, has ensured the success of the beach improvement program and ensured that all our efforts to improve our guests' experience have been carried out in an environmentally-forward way, including through the continuation of our own coral planting program.
We're thrilled to announce the opening of these new developments, and hope you'll visit us soon to share in all of Fiji's wonders.