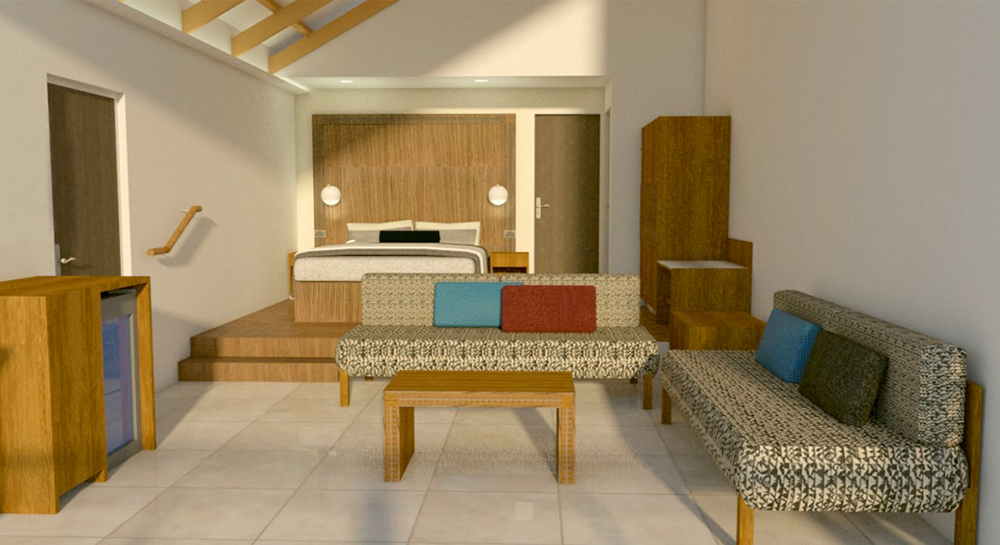 There are many highlights on a trip to Fiji – the beautiful food, the friendly people, the endless potential of every day – but nothing is as good as that first sight of the Pacific Ocean when you step out of your room every. Single. Day.
Every time, it catches your breath a little bit – the sparkle of sun on the waves, the fresh, salty smell of the air, the sheer potential for adventure and relaxation that the sea holds.
But why wait to experience that moment? Step out of bed, stumble over to open the curtains, and breathe in the splendour of the ocean in one of our brand new Ocean View Hotel Rooms.
Located within touching distance of the ocean, each Ocean View Hotel Room boasts stunning views of Malolo Lailai Bay from the balcony or patio. It's the best view on Mamanuca Island, and it's exclusive to Plantation Island Resort.
Each room features a split-level design and Plantation Island Resort's timeless décor, making stunning use of locally-made indigenous handicrafts and arts. The queen-sized bed shares the upper level with a bathroom, giving you and your partner the illusion of privacy while the kids enjoy a slumber party on the two easily-converted day beds in the lower level.
Our brand-new Ocean View Hotel Rooms will be part of an all-new resort precinct, including an Arrivals Bure, restaurant, pool and bar, so everything you need to make your Fiji holiday a dream is right at your fingertips.
Experience the charm and delight of uninterrupted Malolo Lailai Bay views in our brand new Ocean View Hotel Room, available from 1 September 2019.