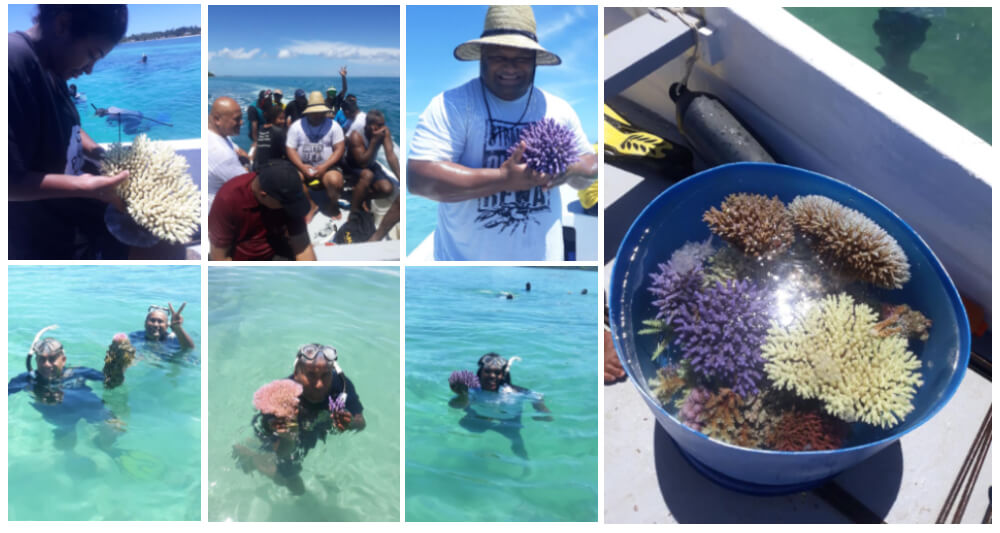 Some of Fiji's most spectacular scenery can be found beneath its sparkling waters. Underneath those warm waves lies an entire world of colour and life, and to experience it is to experience the best that Fiji has to offer.
Fiji's coral reefs hold great cultural significance to indigenous Fijians and are relied upon for subsistence fishing, coastal protection, and income generation. Fiji's coral reef system is one of the most extensive in the world, no small feat for an ecosystem that sustains more than 25% of all marine species. Despite covering less than 0.10% of the globe, coral reef systems remain crucial to our understanding of the Earth's oceans, and bring in billions of dollars in tourism every year.
But Fiji's coral reefs, like those around the world, are under stress. Rising temperatures, coral bleaching, soil erosion, fishing activities, and coral-eating Crown of Thorns starfish, are just a few of the things causing stress and damage to Fiji's most important natural resource.
Plantation Island Resort knows how important Fiji's coral reefs are, and are committed to protecting and propagating them as much as possible. Our coral gardening project, undertaken in partnership with Corals for Conservation, combines preserving our underwater ecology with educating people about its importance. Planting coral is one of the valuable steps in which Plantation Island Resort is protecting and enhancing our marine reserve for generations to come.
Guests can learn how coral grows and propagates and become involved in the conservation process by rooting coral fragments onto artificial cords for propagation and replanting.
Our coral nurseries are then scattered all around the reefs surrounding Malolo Lailai Bay, allowing them to grow in their natural environment before being transplanted onto the reefs themselves.
As you snorkel, keep an eye out for our coral gardens – they're the future of Fiji's great reefs.